A guide to set an Intellectual property strategies for technology startups
23-05-10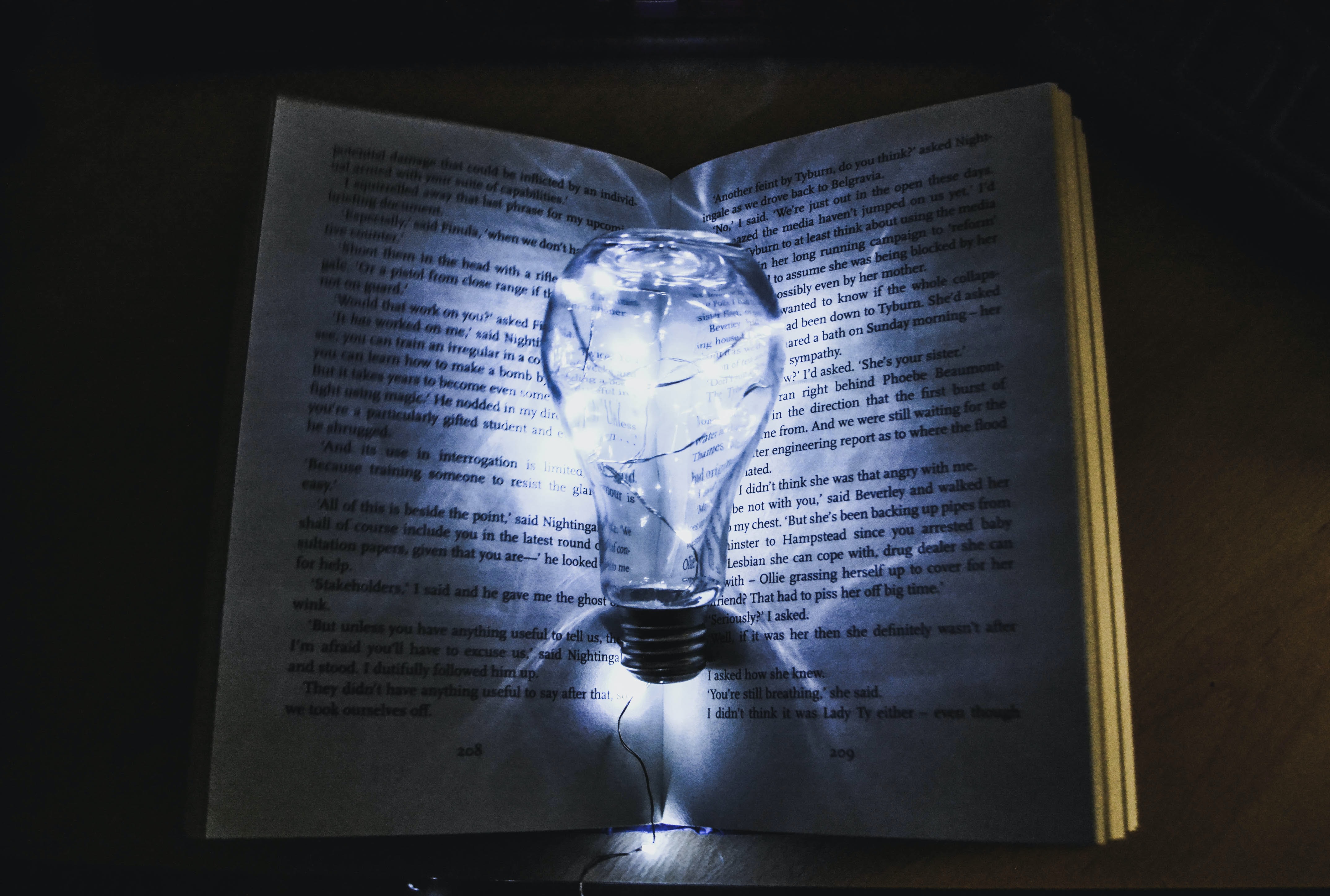 What does intellectual property strategy entail at a technology startup?
Intellectual property is one of the most crucial challenges your startup company should overcome. When your promising company begins developing systems, recruiting qualified team members, adding continuous capital consolidation, and so on, amid these developments, the decision maker in your company will feel that the intellectual property issue is very disturbing and expensive, while what worries him in the meantime is just taking the product out to the light and taking the lead in announcing about it.
Nevertheless, intellectual property is the factor that attracts investor money to your new company, as it is what reassures them about the strength and safety of their investments and avoids worrying about potential competitors.
So, we are providing you with ten important strategic ideas for documenting Intellectual property in this blog...
1. Your job from Mars and your new idea from Venus!
The idea of leaving your current job and waiving the monthly salary that secures your life and fully devoting yourself to work without pay to work on a new project and a new idea is frightening! Therefore, keeping your current job and working on your new idea in parallel requires some caveats that protect your intellectual rights from plunder or underestimation, at the very least, as the conflicting obligations between your current job and establishing your own business is one of the challenges that you should deal with cautiously. Therefore, you should monitor the resources used to implement your project and the place and time you work on them so that they are isolated from the resources, location, and time of your current work. Some companies monopolize the creative efforts of their employees and consider them necessarily their own, and even force their employees to sign documents that guarantee control over their innovations, especially if these innovations serve the same activity as their current work. Secure another planet that has a different climate in isolation from your work planet, and watch out for spy satellites.
2. Ready to launch? We have to agree … to agree!
New ideas usually arise from chit-chats with one or more friends in your living room or while you sip a cup of coffee with them in the café, and you are overwhelmed by your dreams and ideas about how to finance these ideas and the percentage of contribution of their ownership. These sociable dialogues, if they touch on the area of funding or contribution, must be documented in writing. If the idea crystallized among its founding members, they must record their agreements with the following conditions:
The percentage of each of them in the company?

Is continued participation in work considered a condition for perpetual entitlement to the ownership of the idea?

What is the specific role and work of each founding member?

If one of the founders decided to leave, does the company or one of the founders have the right to buy his shares? What is its value or price?

What is the specific time for each role or work performed by any founding member?

What are the wages (if any) that the company spends in exchange for the roles or work of the founders? What is the pattern of its development and change?

What is the mechanism for taking strategic and emergency decisions? (Majority of the vote, a unanimous vote, the right of unilateral decision of a founding member himself).

What is the value of assets or funds contributed by each founding member?

The mechanism for deciding to sell the company?

What if one of the founders did not live up to the role or work assigned to him and agreed upon? How is this crisis resolved? (Solving the dispute internally, in confidence, through arbitration by all parties, is the most effective approach).

What is the overall goal? What is the general vision of the company?

Is there an agreement about the company's ownership of intellectual property rights? If there is no agreement, what are the guarantees that ensure the company will use the technology developed in its favor?
3. All for one and one for all!
The equity of your company is owned by you necessarily alone, but when this idea turns into a business, its ownership is transferred to all shareholders in the company if there is no other agreement. To resolve these matters, the following steps must be followed.
Intellectual property has to be converted into monetary value, whether it is shares in the company or liquid money.

Your employees must agree in the future on monopolizing their ideas for the company for a known fee.

Likewise, as with the employees, any consultant, contractor, or business partner must sign such a thing.
4. Types of intellectual property you will deal with:
Patents: To be able to register your idea as a new product and obtain a patent for it, it must be physically executed, and it must be new that has not been referred to as a previous product that has not been registered as a previous invention and it must also be useful

Copyrights: This type covers intellectual rights for creative works such as art, books, articles, music, films, programs, etc., and grants the owner the right to copy and quote the original recorded work

Trademarks: a recognizable insignia, phrase, word, or symbol that denotes a specific product and legally differentiates it from all other products of its kind.

Service marks: used in several countries to identify a

service

rather than a product

Trade secrets: are the secrets from which a commercial product derives its reputation and the indication of its quality, such as the chemical composition of a drink or the ingredients, how to make fast food, and so on.

Confidentiality Agreements: a legal agreement that binds one or more parties to non-disclosure of confidential or proprietary information

Key trade secrets and proprietary know-how

Technology licenses from third parties to the selling company

Technology licenses from the selling company to third parties

Software and databases

Contracts providing for indemnification of third parties for IP matters

Open-source software used in (or used to create) the seller's products and services

Claims for infringement of IP, including any IP litigation or arbitration

List of domain names

Liens or encumbrances on the IP

Source code or object code escrows

Social media accounts (Twitter, Facebook, LinkedIn, etc.)
5. Choose an attractive name!
To avoid problems with choosing a name, you should follow the below aspects:
Search for the product name in search engines to see if it has been used previously.

Search the patent and trademark sites for your invention.

Search for it in state records, such as the Chamber of Commerce in your country.

Search for it on godaddy.com and make sure it's available.

Make sure it's unique and memorable.

If you are unable to do so, seek the help of your intellectual property attorney.

Choose a generic name in anticipation of future expansion.

Think about pronouncing the name in different languages ​​and avoid being awkward or having any other connotation

Avoid unusual spelling of the name
Refer to how to choose a strong trademark to guide you through the process.
6. Don't Avoid Patents:
Patents protect your company from the threat of competing companies that might infringe on your patents, which invigorates your role, such as obtaining better settlement terms or greater opportunities for mutual licensing. If you want to register patents without spending a lot of money, you can submit a temporary application, which is a preliminary application that gives you a year before you start submitting the official papers, which cost a lot of money. Use low-cost services to protect your patents from "patent trolls", for example, use the free services of LOT Network, as well as RPX and Unified Patents.
7. Protect your invention Globally:
Discuss with your patent attorney how to create a plan to protect your patent globally, as you should fully understand the country-specific standards. It is very important to protect your patent in China if you plan to work in it. Some may consider that Chinese laws are unfair, but this is not true, as arbitration processes are developing rapidly there. We advise you to protect your invention in China as it is relatively cheap.
8. Benefit from open-source software:
Open-source software is released through a specific kind of license that makes its source code legally available to end users. Using open-source software may be a good idea, taking into account reading the licenses for these programs well to avoid threats of breach of contract or copyright infringement. In addition, using open-source code in a product may cause public disclosure of the ownership and confidentiality code of the startup company, Therefore, a strict protocol must be established about when and how to use open-source software.
9. Use the litigation option only as a last resort:
Litigation always costs a lot of money and time and leads to tension between employees, and prevents them from focusing on their work, so make litigation the last resort.
10. You must check the background of the new team members:
Especially if they were previously employed by a competitor. If the employee is subject to a non-competitive agreement or uses confidential information related to his previous work, your company may be subject to litigation. Therefore, you must ask the new employee to sign documents obliging him not to use any information or files related to his previous work or a third party.