New Year's Resolution: Trademark Your name or logo!
23-05-10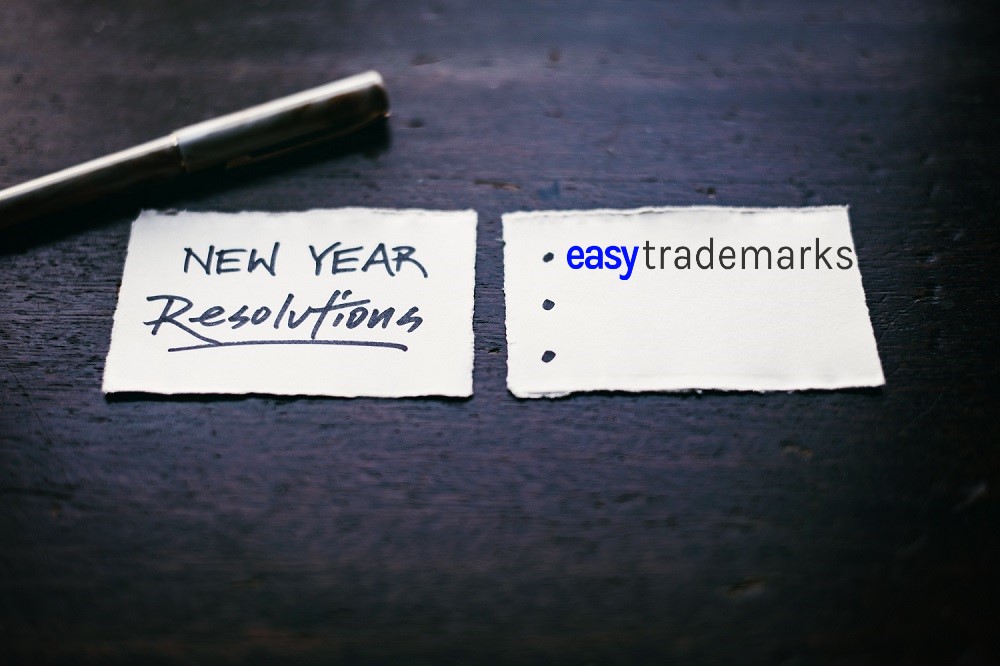 It is a new year, it's a new start after a very long 2020! Many of you and us:) have started businesses in 2020. This article will help put your new business on the right foot to maximize the benefits of trademark registrations, whether for your newly created name or logo!
Logos give companies instant recognition from consumers, and when properly created, built, and protected, logos can have tremendous marketing power. I know you just started and have too many things to do, I advise you to think from the ground up and start by creating a unique and recognizable name and logo.
Related Blog: How to Create a Strong Trademark?
With all the information and graphic resources online, it is crucial to protect yourself by;
èMaking sure you are not using someone else's trademark
è Protecting your trademark in the country you want to work in
The best way to protect your name or logo is by registering it as a trademark, therefore, protecting the name or logo from being used by other similar companies and, as importantly, protects you from a claim others may make against you from unknowingly infringing upon an existing name or logo.
How to trademark a name or logo?
Before starting the trademark, registration process two critical questions impact trademark protection;
Question 1 – Where do I want to protect the trademark?
Trademark rights are afforded by country, so where you want protection is crucial before you start the protection process. Entrepreneurs with big dreams almost always say internationally, which is great it shows aspiration and motivation, but not necessarily realism. Keep in mind your trademark strategy should follow your business strategy, so check where you are operating initially and start there then, slowly and surely, you can expand the scope as you grow internationally.
Question 2 – What do I want to use the trademark on?
Trademarks are not protected in the absolute, there are 45 classes of goods and services which are used to classify trademarks. Before you start the protection process, you should check what specifically you want to protect your trademark on. Protecting your trademark on everything is costly and in-efficient use and allocation of your funds, so be specific with your scope of protection, and surely you will grow and expand it with time.
PATH to Protection;
Search;
A Trademark Search can be completed before you register your trademark to determine whether or not the name or logo you are trying to register has been used by someone else. Searches are not required but are helpful in some instances as they may save you money by showing similar trademarks which may impede your registration.
Registration;
Whether or not you decide to search is your call. Based on my experience, searches are helpful in some counties, not in all. The first step in actually protecting your name is by completing official documents, paying official fees, and filing your trademark with the government. You can also do so on our platform. this first step is referred to as filing and from the moment you submit your application and pay the fees then the trademark protection starts.
After filing, the government checks the trademark application to make sure there are no conflicts with other famous or registered marks then accepts the application or rejects it. If the application was accepted then you as an owner should submit fees and submit official documents to move the trademark to a second phase called the publication phase, whereby the marks are published to the public for a period of 1 to 4 months depending on the country. If the trademark completes the publication period with no opposition from third parties, then it can officially move to the third and final phase of protection which involves settling final registration fees and issuing a certificate of ownership.
It takes between 4 to 24 months to secure a trademark registration, depending on the country. However, since you are protected from the date of filing, you can begin using your trademark immediately.
Post Registration:
Trademark rights are amazing, they last forever, but to have that option, maintaining and renewing trademarks is key;
Renewing trademark registrations:
Trademark renewals should be filed every five years, seven, ten, or fifteen years depending on the country of interest. There is often a grace period for late renewal of six months, however, this depends on the country. For more information about trademark renewals, read our blogs about:
What to do if you forget to renew your trademark
Renewing your trademark in the European Union, Renewing your trademark in the USA.
Maintaining trademark registrations:
Use your trademark:
To keep trademarks active and enforceable, you have to make sure to maintain the protection. This means that you have to use the trademark regularly. Some countries even require the submission of a proof of use document every five years to ensure a trademark is maintained. This does not mean that countries that do not have this requirement should not use your trademark, because in most trademark laws a key requirement to maintain a trademark right is to use it.
Enforce your trademark:
Maintaining your trademark also entails stopping others from using your mark and diluting your rights. This can be regular watches of the market to see if anyone is using a trademark that is identical or confusingly similar. Another way is to watch the official gazette in the countries you are protected in to check if there are any trademarks filed or registered which are identical or confusingly similar.
We hope you are all keeping safe and looking forward to the year to come! 2020 was tough on all of us. Let's look to the future and plan for our success with calculated steps to ensure our success.
Good luck everyone and if you need help
Your Trademark team!