Online Trademark Tools
23-05-10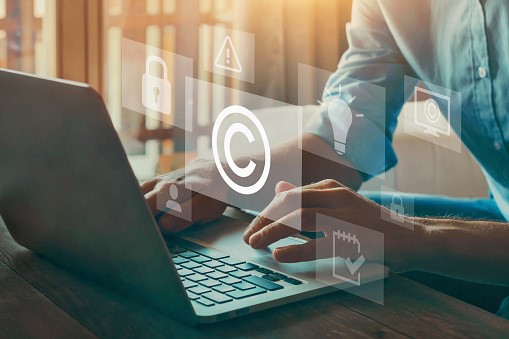 Trademarks are essential elements in businesses. There is no doubt that the internet has changed the way we do business and, more importantly, the practice of trademark law and protection. In emerging markets, online matters were not reliable, however with the wave of COVID, all countries and governments were forced to be online, savvy, and effective. With the increased reliance on the internet, counterfeiting and piracy are also increasing. So service providers are developing smarter trademark search algorithms to surmount the obstacles facing trademarks and brands in the online world.
Here we will divide our article into two parts, first, we will talk about online branding tools in general, and second, second about our online platform easy trademarks.
Online trademark tools in general:
WIPO databases:
Global Brand Database to search applications filed under Madrid and in several other IP registers globally. This tool helps users search for trademarks. While it is glitchy, it does provide some important information. https://www3.wipo.int/
US Patent and Trademark Office:
The United States Patent and Trademark Office(USPTO) is an agency in the S. Department of Commerce that issues patents to inventors and businesses for their inventions and trademark registration for product and intellectual property identification. https://www.uspto.gov/
European Union's Trademark database:
It is the trademark database of the European Union Intellectual Office (EUIPO), which also has subscriptions from other countries which are non-EU countries such as; Tunisia, Morocco, and Vietnam. It contains the collections of trademark applications and registered marks of all EU national IP offices, the European Intellectual Property Office (EUIPO), and several national partner offices outside the EU. The tool is great and allows you to search for trademarks using different variations. The issue with it is the fact that it is not 100% accurate, but it is almost precise. https://www.tmdn.org/
WIPO Madrid Monitor:
This database shows international trademarks which have been registered or are under process. This tool is great for applicants who are currently looking to register their international mark or have filed the mark and are now designating other jurisdictions. Not many countries from the Middle East are members of Madrid as of 1 January 2022, so while this tool is used extensively by applicants in Germany, China, and other countries, the Middle East has yet to use this tool efficiently and effectively. https://www3.wipo.int/madrid/monitor/en/
Nice classification:
Anyone who would like to register a trademark must know what class to use. WIPO has published the classification online, which is available for all users. https://www.wipo.int/classifications/
Trademark classes:
Trademark classes is an online tool that uses machine learning to help classify your goods and services. While only recently developed, it is still a work in process but is reliable and good resource entrepreneurs like. The tool also has the Arabic Nice classification translated. https://trademark-classes.com/
Google:
Google is a great resource to check if there are trademarks that have been used and are not registered. Google is also a solid resource for patent documents and publications.
Domain registration tools and lookups the whois database:
Who has a business and does not have an online presence, whether through a domain or through social media, online presence, which was optional in the 1990s, is not a requirement in 2022. A quick way to run a search to check the availability of your trademark is to check if there are domains registered with this mark and what the domain is used to sell. https://whois.domaintools.com/easy-trademarks.com
Social media:
Searching social platforms for hashtags and handles of the trademark you would like to use is insightful. Instagram.com Linkedin.com Facebook.com
INTA International Trademark Association:
A trademark owner association has multiple online tools to help brand owners navigate the international landscape of trademarks. From country guides to a directory of international lawyers and, as importantly, a bulletin that provides timely and accurate information reviewed by at least two experienced members. https://www.inta.org/resources/inta-practice-guides/
B.
Online trademark tools (easy trademarks platform) and how to use it and its services:
Easy trademarks platform is also one of the online trademark tools. It's an easy tool, and it helps a lot. We can use it by logging in on the platform and choosing one of its services, which are:
Search: A trademark search provides you with information on other local trademarks. Alerting you of potential issues so you don't waste time and money.

Registration filing: A trademark registration provides you with the legal ownership and exclusive rights to use the trademark locally and internationally on the goods and/or services registered.

Renewal: A trademark renewal allows you to maintain and extend your exclusive rights to use the trademark locally on the goods and/or services registered.
We can use this link https://www.easy-trademarks.com/guide/Create_Your_Proposal to create your own proposal and know your budget through the easy trademarks platform.
Photo Credit: istockphot
easy trademarks